Improving Healthcare in the Age of Big Data and AI
ODM is developing an intuitive, user-friendly advanced self-learning platform for the automatic and efficient mining, collation, analysis and interpretation of biomedical big data, from all sources and in any format, using proprietary state-of-the-art artificial intelligence (AI) and machine learning tools. The platform is extremely versatile and is applicable to any medical task, such as precision medicine, preventive medicine, drug discovery, disease research, and healthcare management and planning. ODM specializes in the real-time correlation of huge volumes of biomedical data, including medical records, DNA and RNA sequencing, and medical images. By means of its AI/ML capabilities, including the extraction of actionable insights from obscured connections and patterns in the data, the Company provides customized analysis, interpretation, diagnostics, and forecasting that can be applied to any medical task. The system's databases are set up in secured hybrid clouds.
ODM's groundbreaking platform creates individuals' medical profiles, which can then be associated with and compared to pre-classified clinical profiles from corresponding groups built from raw clinical data using the Company's proprietary algorithms. This solution enables fast and accurate patient diagnosis, personalized therapy matching and preventive medicine. In addition, the platform will augment research in key areas, such as the prediction of disease pathways and evolution, and drug discovery. The system can also serve healthcare organizations, on local and national levels, as a planning tool to provide more beneficial health maintenance.
AI Customized Clicial Profile
Genomic
(DNA & RNA Seq/Protein)
Images
(CT Scan / MRI / X-Ray)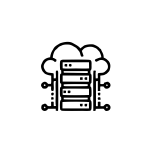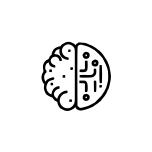 ODM'S PROMINENT APPLICATIONS
A precision medicine approach enabling health care organizations to treat patients as distinct individuals, delivering the right treatment at the right time – benefiting the health care organizations and the patients, in the form of better outcomes and reduced costs.
Preventive Medicine Platform
A prevention/intervention approach to prevent disease, disability and death, and to improve patients quality of life.
Ready to explore our platform?
Please leave us your details and we will get back to you as soon as possible.